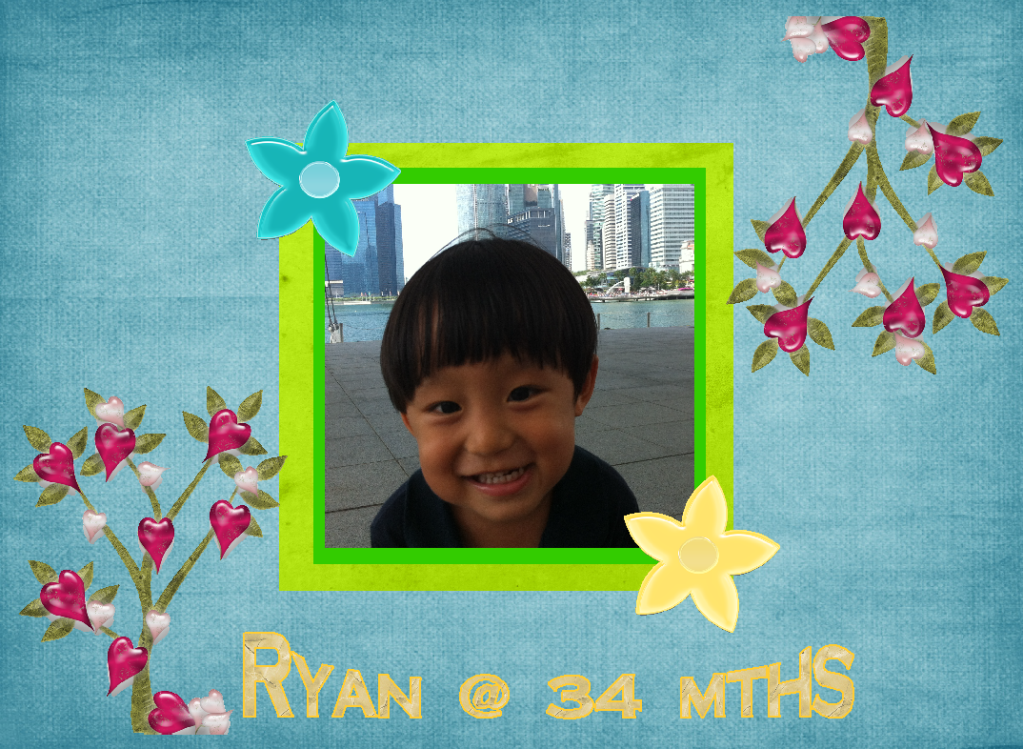 A collection of his speech for this month
Not knowing that the McWings are spicy, I gave one to him. He took a bite and said, "Hot! Burn my tongue! This one not nice, French Fries nice!"
After dinner, the 3 big ones each grab a handful of M&M as treats for eating their food fast. He saw me throwing the empty packet of M&M into the garbage bag, he then took it out and complain to helper "jiejie Rachel eats, jiejie Charmaine eats, koror eats, I don't have" in his pathetic voice! Aiyo!
We were in the cinema and he started climbing down and wants to walk to the front. When I asked him why, he told me "one people block me! I cannot see!"
Got him to do some colouring with pencil, after a while, he told me this "you colour for me. I'm busy."
When he sees or read something funny or unrealistic, he will comment , "How can it be?!" and laugh in his cheeky way.
He saw that I had a little cut on my foot and said this to me

"mommy, I call ambulance!"
Once I asked him "Are you mommy's baby?" He replied: "No. I'm mommy's big boy!"