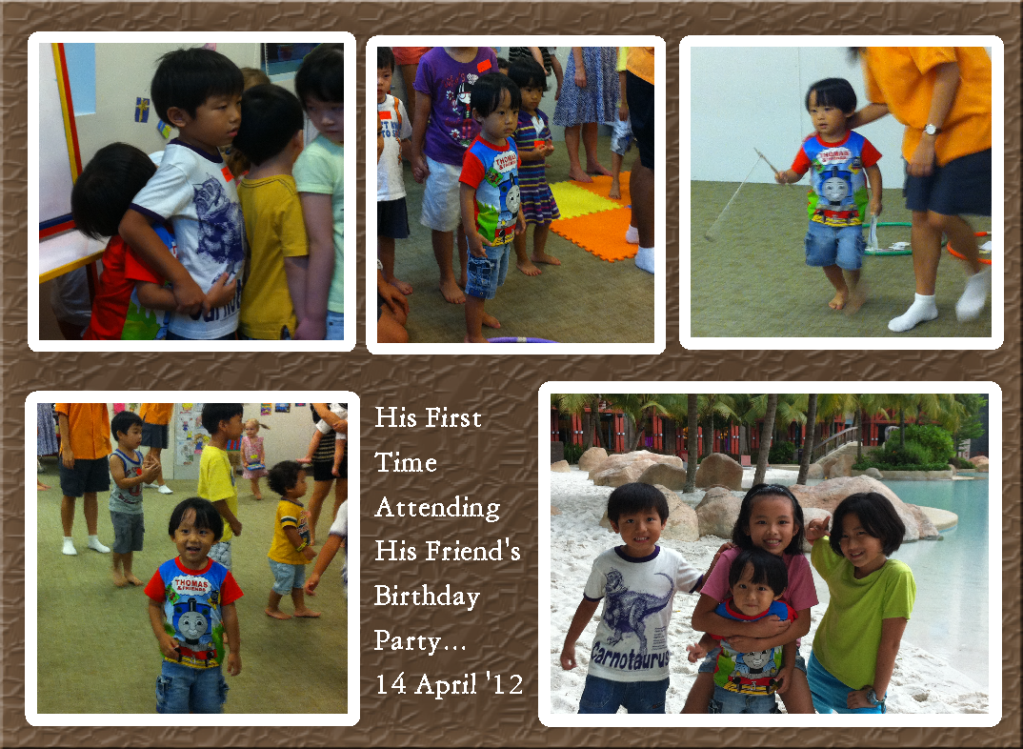 Its our youngest prince first time attending his friend's birthday party! It was at Shangri-La Rasa Sentosa Resort! There were supposed to be some swimming time before they proceed to the kids' room for games. But it was drizzling and thus the pool was out of bound... so sad.
Nicholas
was invited to join the kids' activities but I reminded the girls to decline politely if asked (not nice to make the host pay for more than what they should). So the girls stayed in there in our place to look after the 2 brothers and takes pictures while hubby and I explored around.
The girls said both boys were very well behaved and they enjoyed watching their brothers in action.