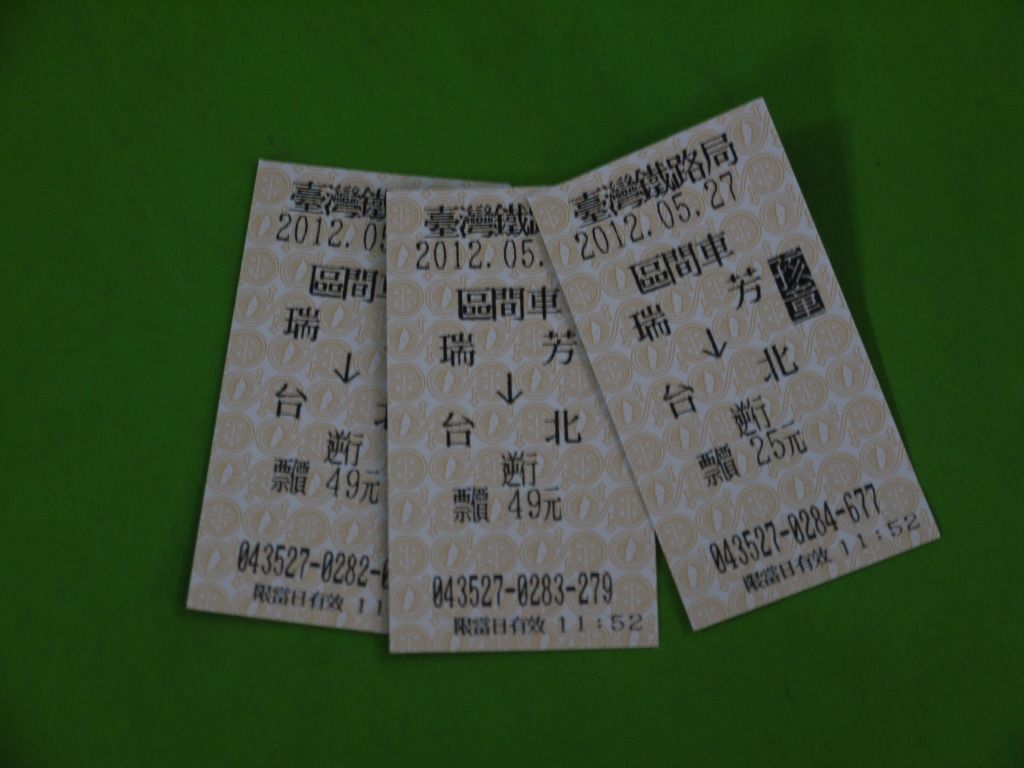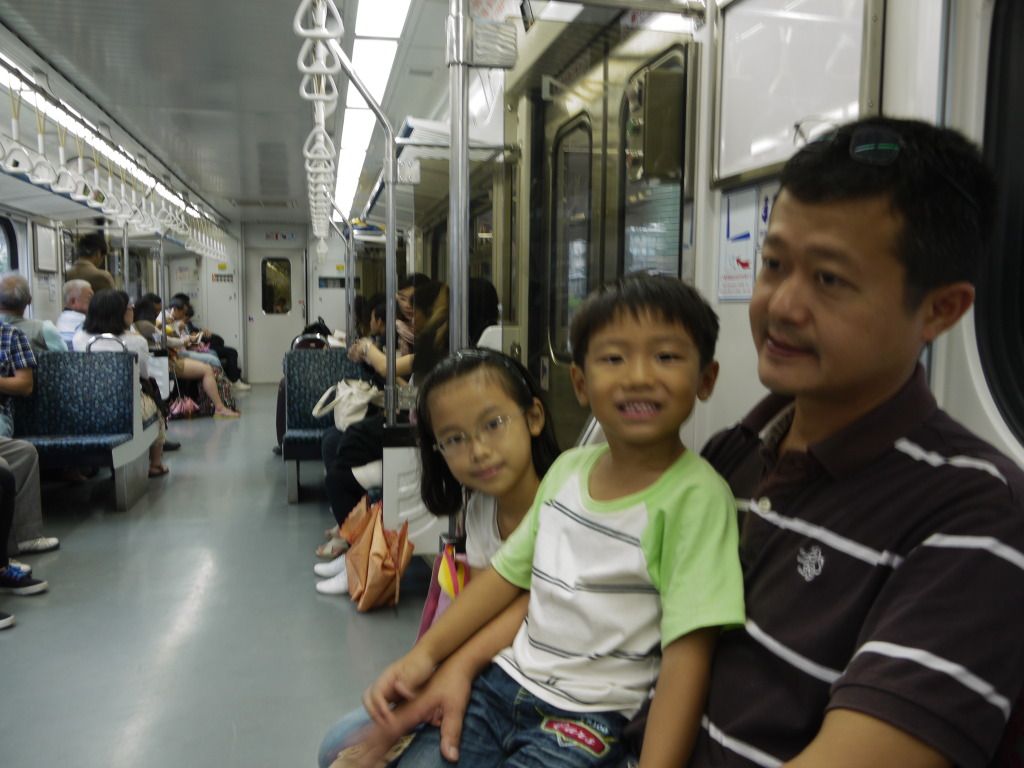 Saw this "print" at the Taipei Main Station which think its really cool. They have a waiting zone for female passengers at night! Does that mean its not safe for a female to take MRT at night or the Taiwanese are just very thoughtful...?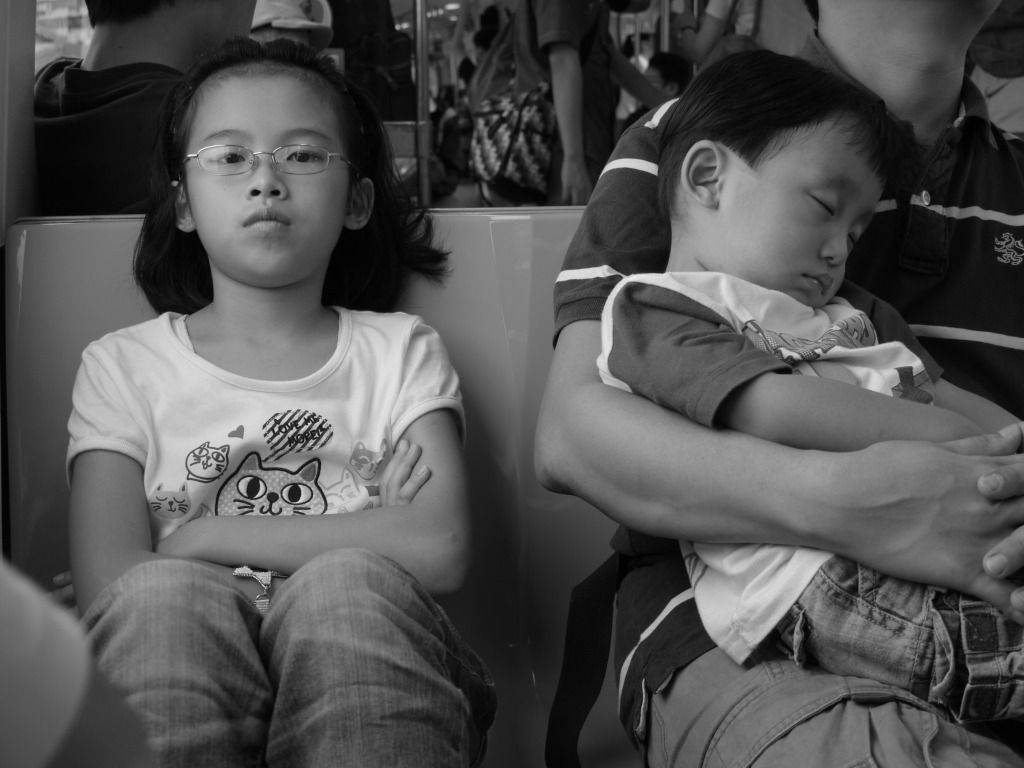 Its a 18-stations train ride (about 1 hour +) from Taipei Main station. All except me slept during the journey there.
The sunset is beautiful...too bad the camera can't capture it!
The ferry ride to Tamsui Fisherman's Wharf is only about 10 mins. The 2 enjoyed staying out there watching the waves.
So this is Tamsui Fisherman's Wharf. Well, I can only say its a great place for couple to come. Upon reaching there, you can hear "singer" singing those romantic Mandarin love song. We sat there for half an hour just to enjoy the singing.